We are Attorneys and Certified Public Accountants.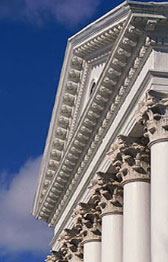 For News and Information regarding timely issues add your name to our "Future Blog" by emailing paul@lechnerlaw.com or completing our 'Contact Us" form.
Lechner Law Office, P.C. and The Lechner Group, Ltd. were formed by Paul Lechner, Esq. CPA to provide business owners and professionals specialized legal, tax and financial diligence solutions. Paul is an Illinois Attorney admitted in the State of Illinois (1980), the Federal Courts in the Northern District of Illinois, and the US Tax Court. He is an Illinois Certified Public Accountant (1976) and an Adjunct Professor at both Chicago's Saint Xavier University's Graduate School of Management and Governors State University College of Business. He also teaches Financial Fraud at the Chicago Police Academy.
The Lechner Group, Ltd. was originally established in 1990 as an aircraft rental firm and is now a licensed public accounting firm in Illinois. Paul received a Juris Doctor Degree in 1980 and subsequently a Graduate Tax Law Degree (LLM) in 1998. He also holds an MBA with a concentration in finance. His public accounting/audit background was gained as a Managing Director of KPMG LLP, one of the remaining "final four" big accounting firms. His experience includes management of multiple diligence, valuation and investment advisory engagements for GE Capital, CIT and Trinity Industries.
A private Law Practice was established in 2002. Law Offices are maintained in Suburban Orland Hills, Illinois at the Law and Professional Center and in Downtown Chicago by appointment. The Law Office is focused on providing business and investment diligence, tax minimization, real estate investment, estate planning, elder law, special needs planning, and business succession for the business owner. The Accounting practice provides financial advisory (debt and equity restructuring), consulting in financial process improvement and tax minimization strategies. For those clients who require both legal and financial expertise, the two firms provide cost savings through a "bundled" approach. Specialized Transaction Management and Financial and Legal Due Diligence Services are provided.
The Law Office does not practice in any jurisdiction unless one of its attorneys has been admitted to practice there, or an attorney of the firm has been properly admitted pro hac vice according to the lcoal court rules of that state. Nothing in this website should be construed to be any advertisement for legal services directed to a state wherein Lechner Law Office, P.C. is not admitted to practice. Nothing in this website is a substitute for the services of a licensed attorney in the relevant jurisdiction.
Our clients are small to mid-sized business owners and professionals who reside in Chicago and surrounding suburbs including Glen Ellyn, Naperville, Warrenville, Palatine, Northfield, Northbrook, Winnetka, Kenniworth, South Barrington, Oak Park, Orland Park, Tinley Park, Oak Forest, Frankfort, Monee, Countryside, Hinsdale, New Lenox, Plainfield, Joliet, and Palos Hills. Business services are provided to clients throughout the United States.
© 2019 by Lechner Law Office, P.C. All rights reserved. This website may not be reproduced in whole or in part without the express written consent of Lechner Law Office, P.C. The firm's attorney who is responsible for this website is Paul Lechner. Issues regarding this website should be directed to Mr. Paul Lechner by phone at 708-460-6686, fax at 708-460-7995 or mail to 16061 S. 94th Avenue, Orland Hills, Illinois 60487-4623.